The Cage.
February 24, 2012
My soul is in a cage.
My mind bound in steel.
I won't let the monster run free.
He will rest here in the cage
Which is hidden within my own mind.

No one wants the monster free.
No one knows about the monster.
They don't want to know about
What lurks around in this vast space,
With infinite possibilities.


I don't want to face the monster.
The day will come when he breaks free
And no one will survive.

He's everything that you fear.
He's the wrath that lives in all of us.
He's the truth that no one wants to face.
He's the past that you run so far away from.
He's the creator
And the destructor.
He's the cure
And the disease.
He's the universe
And he's the black hole.

I won't be able to hide him forever
But everyone has their own monsters
To worry about.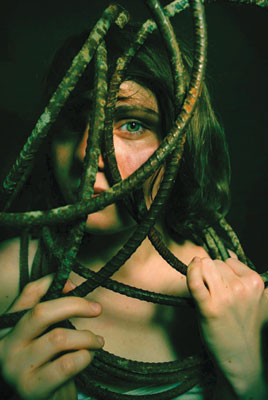 © Narongsukchai T., Sachse, TX