drowning
February 26, 2012
That ocean of self pity
drowns me
takes every decent moment
and sends it deep within
I'm screaming
for control,
for help,
for courage
my screams are drowned out
by the water filling me up
I feel myself sink
see nothing but darkness
how much deeper can i go?
how long till i feel nothing?
the creatures of my ocean
nibble at my feet
and then,
nothing.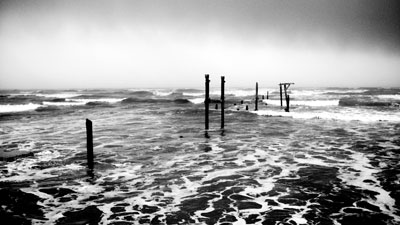 © Harrison L., Ruston, LA