Me + Luck = 0
February 11, 2012
If i told you,
that i found a four leaf clover,
in my pocket,
would you believe me?
Would you believe me if i said,
i caught a leprechaun,
and that i kept his pot of gold,
and kept him in a mini messenger bottle,
around my neck and named him Sam?
If you do believe me,
would you think that i had luck times three?
More like i had bad luck times three,
My day began,
with a small chat with sam,
I asked him if he likes to eat yams,
I think he hated the sound of that,
for he escaped from his messenger bottle prison,
and bit the tip of my nose,
and scurried off into the forest,
of tall grass and spring mist,
I threw a pebble into the forest,
of tall grass and black-eyed Susan's,
and yelled out "Who needs you?",
I was right indeed,
when i remembered that i still had his pot of gold,
shimmering in the suns' radiant light,
but to find that,
the coins of value and greed,
were merely,
just packed sunflower seeds,
covered in golden tin foil,
i threw them all,
in a babbling brook,
for i am not a fan,
of sunflowers nor their seeds,
I am down to luck times one,
and this was only my first day,
of luck and glory,
but now only just full of hope and mourning,
that my four leaf clover,
was no phony,
the next day started,
like any other day,
of Monday rush hours,
my luck bringer was nothing but trouble,
I ate cereal,
but forgot the cereal,
i went to school,
but forgot my shoes,
went to sleep,
on the floor instead of my bed,
finally on the third day,
i grew tiresome,
of some superstition,
i burned my four leaf clover,
and drained the ashes,
not only did i give up on clovers,
pots of gold and little green men,
but i also threw away the garlic,
that was hanging behind the shed,
and burned some trees,
of bamboo and money,
that were displayed in the kitchen,
and i also burned the forest,
of tall grass and leprechaun feet.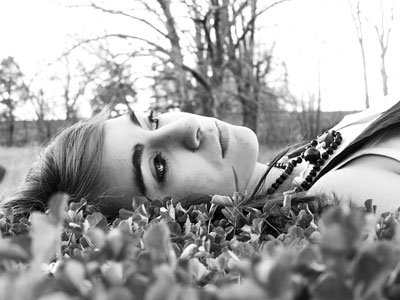 © Jasmine R., Bourbon, MI