Nightmare
February 29, 2012
A feather dropping
Unbalances the souls
Of those who are
Unstable or unsure.
A gust of wind
Can knock someone over,
If their foundation
Is based on lies.

Swaying like
A house of straw,
The wind roaring
In my ear,
Reminding me that I
Can be knocked down
And scattered by
A single gust
Or a mild breeze,
Any time the wind
Wishes it to be so.

As vulnerable
As a mouse
With no shelter
To hide in,
I scamper about,
Wary of the cat
Beyond the next corner,
Afraid of the tall grass
Where the snake lies,
Terrified of the distant skies,
Where a hawk may
Be lurking.

My enemies
Surround me,
I cannot escape.
On all sides
They stand sneering
At me,
At my timid ways,
At my fear of them.
I'm cornered,
No place to go,
Nowhere to run to.

They advance,
Fearless
And arrogant,
Smiling those mocking
Smiles at me.
I stand alone,
Once again
Unable to run,
Petrified with fear.
They reach out
To grab me,
And I wake up,
Gasping for breath,
Heart racing,
From my nightmare.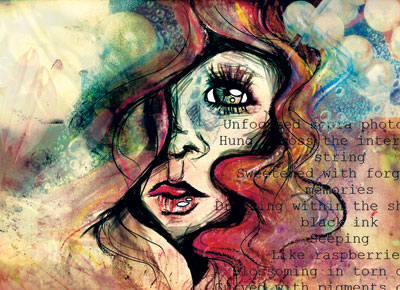 © Victor K., Las Vegas, NV