For Her
February 25, 2012
Oh if I could, I would write it for her.
And she would have to remember just me.
My world so lost, I'm in her eyes, yet mine.
When feet walk by, she feels not mine, but his.
And who am I to take her breath away?
When my eyes close, I see her there, smiling.
Her face -- beauty. Her smile so serene.
Her lips that meet my eyes, all lost tonight.
But will she ever know? One chance, I need.
So apropos that she does not see me.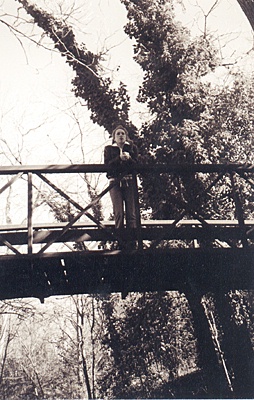 © Loni Black, Hamilton, TX