The Poet
February 23, 2012
When asked to share her poem,
Her voice is naturally sad and bitter,
Her past is too messed up.

When asked to write a happy poem,
She tries and tries,
But the words don't look right on her paper.
Her pain is too great,
It shadows her happiness.

Yet, she's dealt with this before,
When she feels sad or lonely,
She reads a book,
To feel extraordinary.

A poem written,
A burden shed.

Yet, she must keep writing,
She feels she has to meet others' expectations.
Or be considered not normal.

She must breathe poetry,
Like she breathes air,
Or others won't like her.

And she knows,
That when poetry is not longer taught,
She will be invisible once again.
A nobody that goes to your school,
Who happens to have a hidden talent,
That no one cares to remember.

People will deny it,
But she's been down that road before

They'll treat her like they always do,
Her poems will no longer be popular.

But it won't matter then,
Because she'll run and hide from her feelings,
Once again.

Emotion makes her fragile,
Makes her vulnerable.

The poet is naked,
The good and the bad,
On display, for all to see,
Too bad its mostly bad.

She doesn't want our pity,
She wants respect.

She's a survivor,
And
Granted
There are many,
But she still feels she deserves respect,
As would any survivor.

The poet is suspicious,
You don't take out a cake,
Before it's finished baking,
No peeking.

She fears others will use her openness against her,
So she will run and hide from her feelings,
Once again.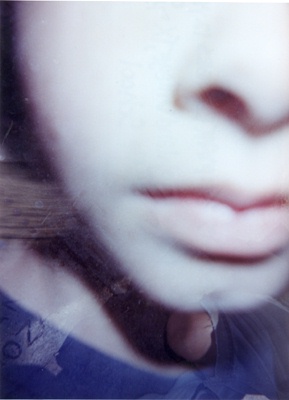 © Matt R., Highland Village, TX