Would you?
February 18, 2012
Would you still love me if I had to leave?
Would you still care if I said goodbye?
Would you understand that I couldn't stay here,
among uncaring people, trapped between the web of my social lies?
Would you hate me if I set myself free?
Would you forget me if I left no trace?
Would you forgive me if I didn't shed a tear once my chain fell from its painful embrace?
I must soon depart.
And I admit, sometimes I'm sad to go.
I love you with all my heart,
but right now I need to dream alone.
With no boundries to limit my vision.
No promises holding me back.
Free to stretch my wings and soar across my possiblities, unafraid of failure
Nothing leading me astray from my path.
As of now, don't worry.
I'll sing quietly in my cage.
But I will never stop dreaming
because someday, I will take center stage.
No hands pulling me backwards
No reason to explain why
Someday I will shed this person
I have created and finally, fly.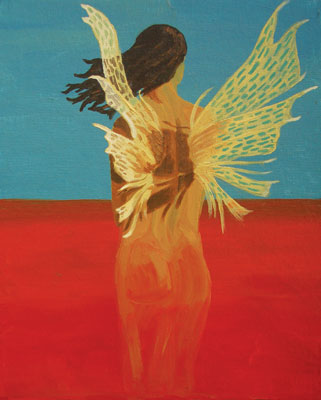 © Allison F., Langhorne, PA