A Baby in the Street
February 13, 2012
There was a baby in the street.
Pitiful wails, extinguished by the ignorance of passing cars.
It did not belong.
Only I had stopped.
Only I had cared.

Warily, I dodged the oblivious drivers.
Like beasts of burden, they mindlessly honked and screeched,
Cacophonous noises, accented by gaseous fumes.
They strangled me and they laughed, coughing from the tailpipes.
They cared for nothing.

I stumbled through the haze, hacking and coughing, and tripped upon the curb.
The cries of the poor babe could now pierce my ears.
They were dreadful.
I saw it, writhing in the dust and muck and grime like a worm.
And I understood.

Great scarlet tears flowed from weeping wounds on its side.
The screams were growing weaker.
Its wriggling body slowly ceased to move.
The baby was dying.
And the cars drove by.

I plucked the silent child from the filth, its cold body against mine.
One of the beasts bleated in frustration, trying to get ahead of the herd.
Respectfully, I carried the baby away to a clean patch of dirt.
Untainted soil slipped through my fingers, I gave the child its final home.
And it smiled.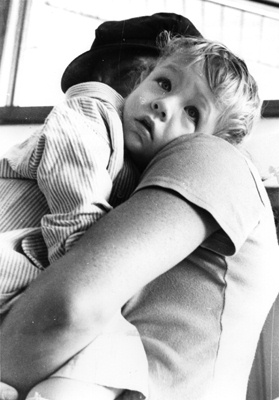 © Ali D., Cincinatti, OH