Life Is...
February 10, 2012
Life is an open field.
The winds blow through refreshing the meadow.
Sweeping coolness over it reviving the entirety.
But this beautifulness could change in a single moment.
The dark clouds could roll in and begin to storm.
Changing the open calm meadow into a raging disaster.
Ravaging the meadow ruining everything beautiful
But when the storm clears and the sun returns.
The meadow returns back to normal.
Life becomes the calm open meadow again.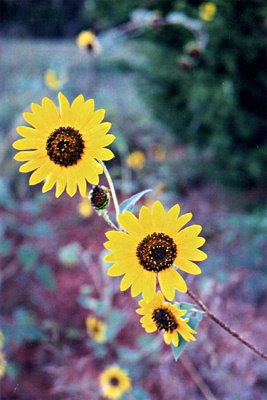 © Megan B., Luther, OK