Keeping me away
February 23, 2012
Night, misimagined, and constantly so
And yet you speak of the wonders it holds
The soft moon bathes you in a silver glow
And at that moment I don't know
If you're just a figment of my imagination running wild
Unharnessed, untamed, and free
Galloping across the star-studded sky
Leaving sparks in your trail
Breadcrumbs, you would say
And yet, fast as always, you run away
I can't close the distance between us
Because it's like taking one step forward and two back
Losing control, reality is slipping away.
You made me believe, that night isn't to be feared
But how can I love something that swallows you whole?
How can I be in awe of the power that's making me lose hold?
You talk of how beautiful the moon is
And you look up to it with such longing
It's like moon's jagged shard
Running through my heart, piercing away.
You say you love me, you do
But how do I even start to believe you
When your feet are planted in the ground
And your heart is really up there?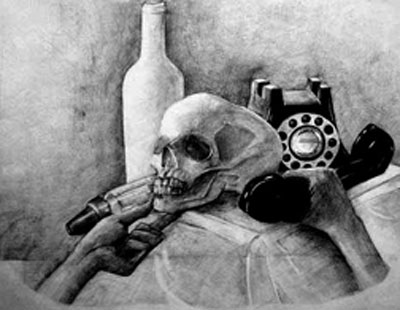 © Xiao H., Naperville, IL