Middle School
February 18, 2012
It's been only three years,
Since I first started Middle School,
And learned everything new,
But now it's nearly over,

I've learned to live, laugh, and love,
How to be me and be proud,
Who I need to trust,
And who I need to run from,

And I've learned that people will try to knock you down,
They'll do anything to see you fall,
So you have to stand tall,
And not give into the rumors and lies.

Grades are a whole other thing,
Having to figure out how to balance work and play,
Math is hard and I'm a bit lost,
But at least I'm trying,

And this is Middle School,
In Eighth Grade,
I've learned so much,
But now it's time to say goodbye,

To all the friendly faces that said "Hi",
To my friends and best friends that stood by my side,
To the people who tried to see me fall,
Thank you all.

I've been broken down,
I've been lost,
I've been found,
I've been built back up,

Middle School,
It's time to say goodbye,
You were great training,
High school,
Here I come.

Promotion is coming up fast,
Time to say goodbye to the teachers who I hated,
To the teachers who I actually liked,
And to my friends who survived with me,

'Cause this is Middle School,
And it's finally time to say goodbye,
To eighth grade,
And the ways of a pre-teen,

To go on in life,
Taking some skills I learned,
Some memories I've made,
And some headaches from the devil called math,

'Cause I've been broken and beaten,
But I'm built back up,
It's time to say goodbye to the Middle,
And hello to High,

'Cause it's finally time to say goodbye,
Time to remember everything I've done right and wrong,
All the outcomes,
And everything in-between,

And Middle School,
I'll always remember thee,
Shakespeare and math and everything in-between,
It's been fun,
It's been hard,
But I've lasted and prevailed,

So it's time to laugh and see the pride,
I've grown up,
I've became strong,
Thanks to something called Middle School.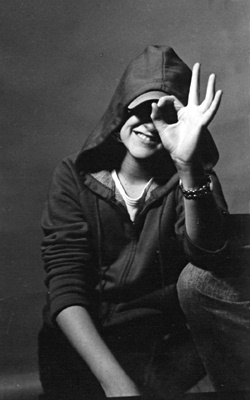 © Tori D., Marblehead, MA