My Love Endures Forever More
February 17, 2012
Why must we separate this way? We can find a way to hide you from them!" I know you want to protect me, but I'd rather die then let you leave me."

"My love, they have become too strong. How can I prevent them from hurting you unless I leave? I will not let harm come to you because of me...."

"You are stronger than you know! I believe you can control them. I don't want you to leave me, because you may cause harm to yourself...."

"It's better than you know. This way, I won't hurt you. I have killed because of them..."

"Oh, you poor soul. If you must leave, kill me first. That way you will not be worry about my welfare, and my heart will not hurt for the remainder of my life."

"Darling, I...."

"You will be hurting me more by having me to long for you to return to me. When I know you won't..."

"My dear, I will not take your life! I would rather you be alive and well than deceased by the cause of me. and what of our beautiful son?..."

"If you will not do the deed, the I shall..."

She drives the knife into her veins

"My sweet! What have I done!? I have no reason to remain living, now that my one true love has died...."

He sobs softly into her hair.

"Alas! The demons shall perish! My family shall carry this burden no more!"

They said their last goodbyes and as he felt her life leave her body, he plunged the knife into his heart, thus, dying instantly.

They died in each other's arms, leaving behind an infant son to the wife's sister.

They saved him from a life of instability and insanity...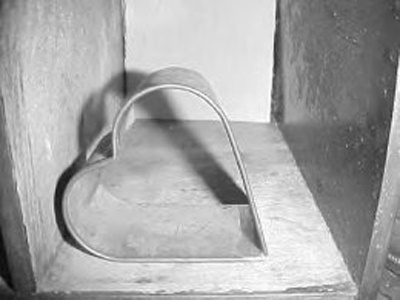 © Liana D., Somers, CT