Looking Back and Seeing Nothing
February 16, 2012
I think I remember you.
But why must my body shudder-
shrink from your shadow-
and mind shut down
at an attempt
just to recall your name?

I think I miss you.
Even more so I think I fear you.
What did you do to rebuke my thoughts?
And why must they remain on you; they being the flow, you being the clot?

Am I looking for forgiveness?
Did I break a vow to you or God?
Or are you so nefarious,
that my mind would thrive undone?

Staring diligently at a derogatory, oh-so-white wall, I sit smiling, crying, dying, looking back at nothing at all.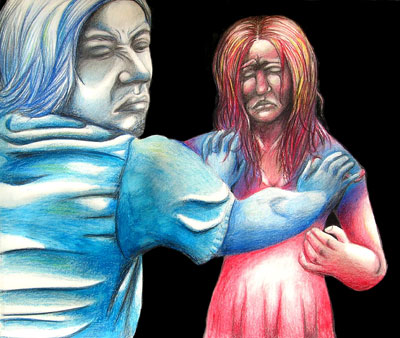 © Jessica P., Bethel Park, PA