Love Is but Love Is Not
February 16, 2012
Love hurts
Love feels good
it feels like something
nothing else could.

Love is not jealous,
it is not hateful
Love is precious
and indeed faithful.

Love is mail
it comes and goes
Love is genuine
but also has its foes.

Love compromises
and it is not picky
Love is complicated
which, at times can be tricky.

Love is romantic
it is forever
it takes us through good times
but also through stormy weather.

Love is not one,
it is a mix
Love is a puzzle,
a puzzle to fix.

Love sacrifices
Love gives
it obeys
in your heart, is where love lives.

Love is unstoppable
it is patient
Love takes tours
it goes through every generation.

Love is for all eternity
it makes you feel ways you've never felt.
Love is butter,
it makes you melt.

Love keeps no secrets
it is bittersweet
Love is not controlling,
it doesn't pick who you meet.

Love brings pleasure and desires
not forced, but happens by itself.
Love is a treasure
it can't be bought with riches or wealth.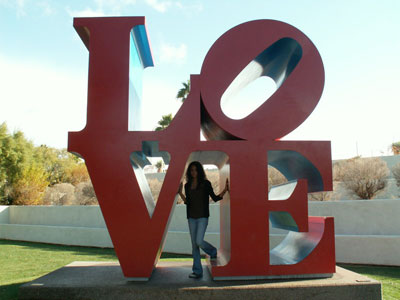 © Shannon E., Glendale, AZ