Not Obsessed...Or Too Attached
February 22, 2012
You say I'm too attached
That I'm overly obsessed
But am I wrong for the love
That my heart possessed?

I didn't know that it was wrong to love
To show that I care.
Call me obsessed again?!
Don't you dare!

I'm not a stalker
I don't know as much as you think I do
Just because I love another
Doesn't mean I don't still love you.

For me, loving isn't a problem
I have a big heart and care
Call me obsessed and too attached again
Don't you even dare!

Leave it alone
And let me love
And share God's gift
From up above.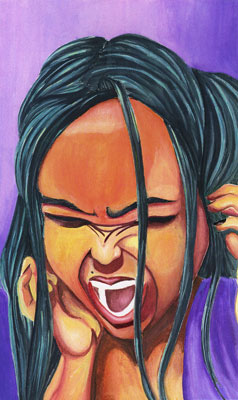 © Kriztille J., Briarwood, NY