Point of View
February 22, 2012
Let's look at the world the way a child does for a second. The world is new, bright, unexplored, and exciting. For a child the world is a giant playground, for the child is 'invincible' in his own eyes. The only danger is a skinned knee from an evil bush, or a bruise from the hot sidewalk in the summer. There is no such thing as death, sickness (besides a tummy ache or two), and no pain is forever.

Now let's look at the world the way a teenager does for a second. It's dark, dingy, and they feel all alone. The world doesn't understand them, nor does it seem to try. Dangers lurk every where and no one is safe outside your door. Pain seems to never leave the heart, friends and family seem to drop dead without a moments notice, and everyone is sick in some way or another.

The adults point of view is more complicated. The sense of protection for loved ones, especially children. The world is too uncertain to feel safe enough to let loved ones out alone. Dangers lurk every where, but they after you, they are after your loved ones. Death seems to come a lot quicker and somewhat more of a surprise. Everyone has a dark side, but as long as you have your 'rock', you only have to worry about your loved ones.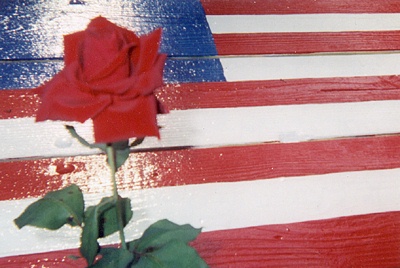 © Elizabeth H., Gulfport, MS