Porcelain
January 29, 2012
Dead in a new dress
Blood down the front.
Tried to purge the demons
Tried to purge the secrets.
Sneaky monsters in the form of fritos.
Purged to much
Purged to fast
Up came her soul
Bright red blood
Her pale white skin
She WORKED to wear that dress
A porcelain queen doll
Still on her porcelain throne
She flies away on broken wings,
As the band, softly sings.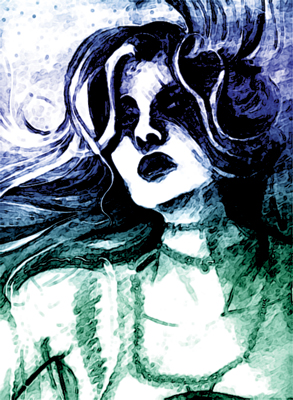 © Sindi J., Westminster, MD