Just Leave Me the Adrenaline
January 29, 2012
I) Just leave me the adrenaline
The kind felt beneath Poe's pendulum
Eyes twitching body quivering
Soul shining essence shivering
In the distance I saw the light
Luminescent and glowing bright
Exuberant and happy despite
The feelings felt this time of night
Just leave me with this feeling
The one that leaves our bodies reeling
On my hands and knees carefully kneeling
Sending prayers that ricochet off the ceiling
Times distraught times in dismay
The hallucinations seem to stay
Illusions of the past never go astray
They tarry on and never go away

II) I sometimes wish for that day
When the sun will come out to play
Until then just leave me the adrenaline
It seems to be my only medicine
The only kind that can keep, keep the shadows at bay
When the darkest of them swallow the sun's rays

III) You stripped me of my euphoria
You say we lost the same but I lost more than ya`
All was lost amongst this nostalgia of ours
Bridges burned from the gasoline of cars
You can call me an arsonist but I'm not that destructive
I like to build upon things, does that make me constructive?
But some things just cannot be built upon
Like the love we had, the love that's gone
So in times of need I do not look above or below
I look at myself and remember each and every blow
The wounds I suffered and the lesions I obtained
The times where I, the innocent partook in blame
Shut out, cast away and left to die
Would someone pick me up and hear my cry

IV) I would never return to the eldest of my ways
Where the proverbs and stories seemed the first to fade
Where memory is obscure and pain is to be afraid
Life is like a palm tree where adrenalines my shade
I left memories behind and footsteps in my wake
The feeling of dying inside took me long to shake
I felt as if I was into something, something at stake
Where I could lose more than a limb and suffer more than ache
My motto at the time was to try something until it hurt too much to bear
I lost my insight among other things such as my love, admiration, and care
It trapped me so deeply within, the entombment of a snare
I many times tried prying myself free, but let my judgment impair
So I set there for what seemed like an eternity fighting a war to leave
A war to forget, a war to remember and a war to succeed
One day intervention came calling unto me
Breaking the shackles and setting my soul free
Developing an immunity to love, an immunity to see
A vaccination for heartache was all but a plea
So I took my bruises as reminders, reminders to be
That in times absent nurture, adrenaline is my speed

V) I kept pace with life so many times
I almost forgot the meaning I held near
To live a life eudemonic
And to hold those close and dear
I ran with times that changed so many
A lapse within my own conceptual mind
A child at heart sits yearning,
While an adult almost becomes blind
Someone who lost touch of the world
One who forgot its facets and the sole propriety
Someone who drastically yearned to live
But died aimlessly along his voyage to sea
Epitaph of Adrenaline
A grave of coarse marble erected
My body could have lied here
If adrenaline was never injected


VI) I now look back and realize that life was never written in stone
The parable of the lost sheep that searched until he found home
A nomad, an adventurer, who wanted to see yet every horizon
Gave way to the intellectual who always saw life comprising
The tale of two cities, the tale of a King and his throne
The pride he set up on, the pride he had to swallow and atone
The way we walk in life is like Frost's two paths diverged in wood
I for instance, took the one most traveled by and learned the difference between bad and good

VII) I rest my case upon many predicates, but perhaps none other than this
For life to be happy we must learn to succumb to feelings such as bliss
To forget is to remember, and to remember is to forget
To exist is to laugh a little, die once, and quit
To live is to learn, to prosper, to love and to be one among many
Become one who can see the vices and virtues of life in their overall continuity
For me I want to live, not exist and simply just decay
I want to be a reminder of creation even when in the ground I lay
Some people in life take pleasure in sin
But I say you can have all of that just leave me the adrenaline
Because I want to feel real, I want to feel pain
I want to remember how it feels when you call my name
Most of all when I cry, I want to cry tears of joy
When I laugh I want to remember that inner boy
The times when nothing mattered and the times it mattered most
The memories I hope they haunt me like a poltergeist, my ghost.
The feelings, I hope there here, my perceptions and sensations
My tactility, my vision and the sight of lingering condensation
For if I leave this life with nothing, nothing will leave a life for me
I must take with me something, my hope, my vision of the man I've come to be.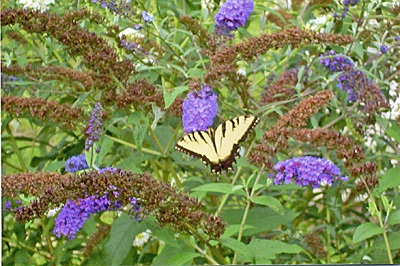 © Audrey K., Kahoka, MO