Something
February 21, 2012
Slowly rocking-
Back and forth.
Heavily bobbing-
Up and down.
Made of wood-
Sturdy wood.
Creaking and moaning wearily.
You inhale deeply-
The smell of salt.
You look right-
A big wheel,
And someone behind it.
You look left-
Someone strong,
Someone drunk,
Someone superstitious.
You look behind-
Someone mopping,
Someone young.
You look ahead-
You see blue,
Nothing but blue.
You look up-
Massive, white squares,
Majestically hung overhead.
Up in the nest-
Someone bored,
With dangling feet.
In his hand-
A spyglass projected,
Scanning the blue.
What's this?
On the horizon-
Something wonderful,
Something green.
He takes a deep breath-
"Land ho!"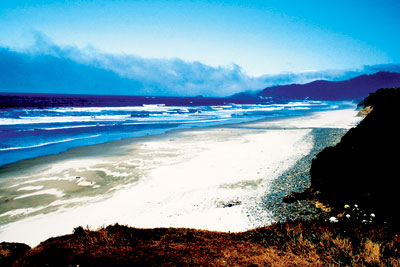 © Kristin R., Los Altos, CA