Demons are Back
February 20, 2012
Somebody save me.
Somebody bathe me,
in hope.

Pain is all I've ever known.
My head is sick,
my heartbeat quick.
Could you be the one?
Save me.
Bathe me in your love.

On my last cigarette,
shadows crept.
Overwhelmed by lonesome anxieties,
and loathsome "could be's"

I want to run away.
Far away.
Would you come with me,
outpace the past?

On my last sip of gin,
I'm in love with,
Poisonous sin.

Sin with me,
lay here,
and watch me float in
the actuality of my animosity.

I tried.
I lied.
With the pop of
Pandora's box,
I died.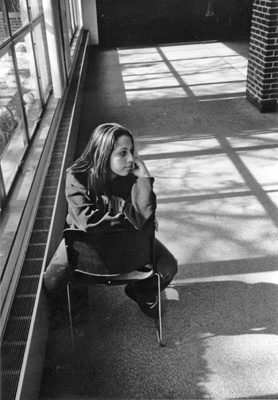 © Leighann E., Westport, MA