Because You Are a Person
February 11, 2012
You cry in anguish as you watch your own blood splatter against the carpet.
You're breath is shaky and your soul is missing.
Darkness suffocates the air as your spine tingles.
You feel strong, you feel dominate.
Like you own all mortals and can overthrow a single soul that gets in your way.
Despite the horrifying pain, you like it.
'They' say people do it to take away agony.
'They' say others do it because of low self-esteem.
Well put one of 'them' in your place, they truly have no idea.
But you do, and it makes you feel powerful, doesn't it?
Feeling the cold blade of the knife as it rips into your flesh.
You like the coldness.
It makes you feel....dark, am I not mistaken?
Well I know your pain. Your suffering.
The utter truth is that those powers that you think you now bestow are good.
They are not. They're evil creatures creeping in on you to crush every last but of you.
I know you, your better than that.
Thats 'darkness' you now feel, it makes you feel..... immortal.
But your no vampire, no fairy, no goblin, your a mere person.
A person that must grow to live and live to grow.
A person that is hurt and needs help.
So please, lay down the knife, and never again pick it up.
Because you are a person, a person I love.
Here, I will help mend your wounds.
I will sew back together the seems of your broken heart.
Allow me. Allow me to be your knight in shining armor.
And I will forgive you, and I will guide you.
Because you are a person, and all people make mistakes.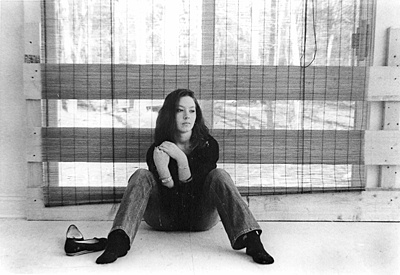 © Crystal F., Marshfield, MA