Like A Butterfly With A Broken Wing
February 14, 2012
My love goes on forever,
It burns just like a flame.
Yet, you still can't feel me,
I guess I'm the one to blame.

We lock ourselves away,
Disappear into eternity.
You say you'll always be there,
So, why can't you come and rescue me?

Tell me I you'll be there,
So I don't have to be alone.
Tell me you'll find me,
I can't make it on my own.

Our happiness and sorrows becomes a song,
One I'll forever sing.
This love is so beautifully imperfect,
Like a butterfly with a broken wing.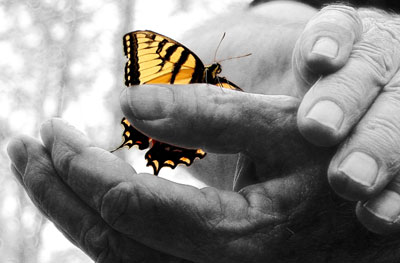 © Katie K., Macon, GA