In the Fall
February 9, 2012
As I look onto the beautiful water
I hear the quacking of the ducks.
The crackling of the wood in the fire,
The birds sticking their heads in their feathers as it plucks.
Oh, this is my favorite activity.

I get up to go fishing and see the
beautiful wildlife all around.
As I rustle through the grass I feel
the crumbling of the dirt on the ground.

Off in the distance there is a
waterfall that trickles into the river.
I smell the scents of flowers and moss,
yet skunk smells make me shiver.

It's getting dark out, time to head back.
I hear a coyote call.
This truly is my favorite activity!
To do in the fall.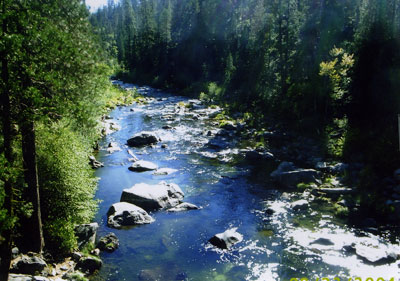 © Laycie C., Stockton, CA