The Journey
February 9, 2012
I am invisible to the light,
Darkness is my friend. But I have been caught
by the sun.
Like my heart taking off I move
like a jet plane through the sky.
Searching and looking for ways
to make you see me.

The day slowly ends.
My wings grow weak as my enemy beats down.
The sun blinds me from who I am,
and where I need to be.

There in your arms
is where I need to be.
As my love grows stronger, my enemy
fades away into
the distance.
Setting now on the horizon I can see
that I am safe now with you.

I am too used to
the darkness.
Nothing can change this
natural instinct to be here.
As my claws dig into
This fantasy I have,
I can't help but see
The stars come out, and a small cry comes from within me.

To the world that small terrifying noise
is a shriek of help, but
To me it is a message
Telling you
I will never
Give up until
I reach you.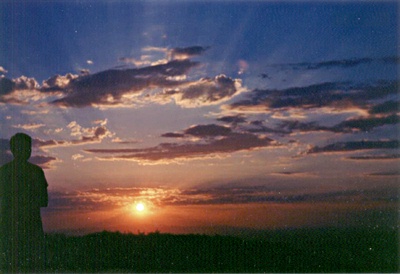 © Jovee B., Dededo, Guam