Love you till the song ends...
February 1, 2012
May I have this dance?
From that moment, they're in a trance.
She stands up and takes his hand,
He leads her to another land,
Where the only things that exist,
Are music, romance, and bliss.
He holds her close, together they sway,
This is where she wants to stay.
He closes his eyes and breathes in deep,
She's the one he wants to keep.
Chemistry is what they feel,
They know that this love is real.
Two hearts binded,
Two souls united.
Nothing could possibly break this bond,
Then the song ended, and they moved on.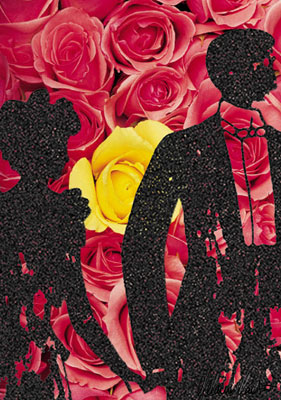 © Melanie M., Hendersonville, TN