Devil's Masquerade
January 21, 2012
Always the gentleman, he bows
gaining a captivated crowd,
his hellish eyes hidden from all.

His angel's mask a perfect sight,
the crowd continue to say
this man is simply a god.

One by one, they all don masks
to match his beauty, his power.
They scorn the truth, live in his lies.

In their facade, identity is lost.
The walking masks dance with him
to the beat of his cold heart.

They let him lead, without thought,
until the dance floor is as blurry as their minds,
trapped forever in their confused tango.

It is here he finds reverence in his lies.
For although he is a known sinner,
in his masquerade, he is a saint.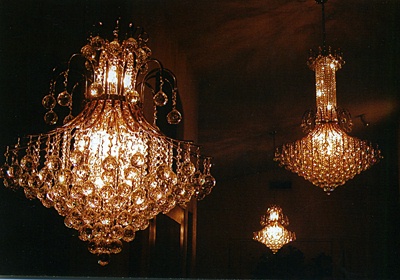 © JiaQi B., Paradise Valley, AZ