Your Nicotine
January 19, 2012
I inhaled you slowly, savoring your sweet taste.
At first I coughed and wheezed, but soon found nothing but bliss.
I'd light you up and off we'd go, like fading smoke in the air.
I never got used to the rush you gave me, each strike of the match bringing about new thrills.
I breathed you in faster.
Soon I became hooked to what you were giving me.
I couldn't stop, the taste of you too addicting.
When one thing was extinguished, another ignited.
But soon you became bitter.
Soon I was flicking more of you and I into the ashtray.
The ashes began to pile up.
Soon I hurt, inside and out.
I was changing for the worse.
You were slowly killing me the entire time, taking what you could with each long drag.
I was withering away, my body needing more air.
I was suffocating because of my addiction.
Maybe I'll learn the dangers form your nicotine:
Nice at first, but always ends up turning into ash.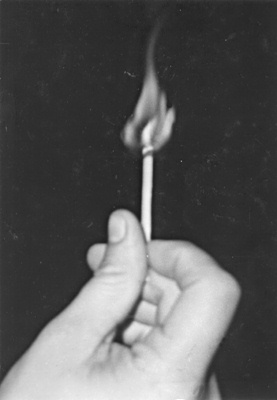 © Stephanie H., Highland Village, TX