A Frequent Nightmare
January 17, 2012
Her eyes light up with a smile

that brightens the entire room;
His heart begins to drum rapidly

as his palms begin to form sweat
when she enters the room.

They share a smile,
until their lips meet.

Sparks start to fly everywhere

around them,
flowering them with its dust.

Happiness pours down over them.

He whispers "I love you" into her ear.
He can see the hot blush that

forms on her cheeks.
She smiles as she holds

both his hands in hers.

He leans in to kiss her forehead

when all of a sudden

she's disappeared.


She's fallen into a dark room

with a locked door.
His eyes dart around the school corridor,

hoping to find her.

Tears start to form,

As she helplessly claws at the door
trying to escape.

He starts to panic,
when everyone goes into the classrooms.
She falls to her knees and cries,
the tears staining both cheeks.

An alarm goes off,

His eyes jolt open;
as he comes to realize that once again

She was never there
she was just a figment of his imagination,

that happens again and again each night.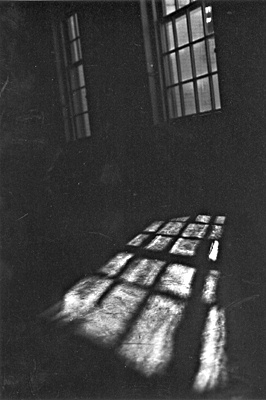 © Mary A., Fullerton, CA