Rapture
January 16, 2012
Strange how we can pass it,
Happier than we can ever remember.
There is no glow, there are no sparks,
Nothing out of the ordinary in the day.
Yet, we are happy.

So why is it?
Maybe the occasional charisma,
Or Gods hidden gift of Rapture
No pattern to how it appears or what makes it come forth
Once gone, we strive to recapture

Am I over thinking this?
Maybe rapture is truly mine.
Declaring Satan's ways of anger, pity and guilt as mere illusions
That we can all diminish with just our minds.

Truth is…we might not ever know
Not many are born to venture so far into life
To find the truth in such curiosities.
Partly because life is too short for such a journey
Too short to make rapture our Ernie.

Never do we think,
We could be the ones to set the boundaries
To how far one can go
To discover what only the soil beneath us might know.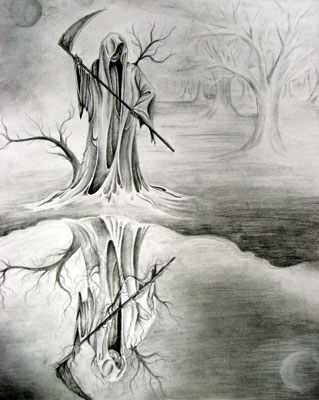 © Lacey T., Wasilla, AK