You Are Perfect To Me
January 16, 2012
Your trimming blonde hair and
beautiful skin tone,
you made me melt
from the moment I saw you.

Your amazing talent and
melodic voice,
still make me swoon every time I'm
with you.

Your beauty is too perfect,
every time I think of you I cry.
Tears of joy that you wipe off with your fingers,
makes me get lost in another world.

A world where only you and I exist. A new world, our world.
You, you are my world.
You are my miracle.
You are perfect to me.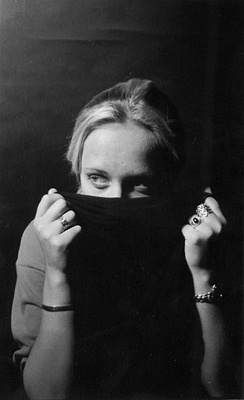 © Hadley B., Marblehead, MA