Young love
January 21, 2012
I'm only sixteen and I know this sounds dumb
I'm in love this guy and I think he's the one.
He laughs like the wind and smiles like the sun.
And it's hard to be mad when your in love with someone.

He smells like the rain and he beats me at games.
He's everything I want, yes I know were the same.
And some how he makes all the hurt go away.
This is the one that I'll marry someday.

He lives for the moment, and cries when he's sad.
He tries not to lie unless he feels extra bad.
And he treats me so sweetly. I know this is real.
I know we are young but this is how love should feel.

And no he isn't perfect to anyone but me.
I know he wants to go die in the marines.
But god it's hard to picture life without him.
If he's not around i just wouldn't fit in.

I've met him before I can still feel his touch.
And when he smiles my way it's just way to much.
He deserves someone better who wont lie to him.
I know I'm so stupid cause it hurts worse in the end.

If I do die tomorrow at least I will know.
That I'm leaving perfection right when I go..

He's cute and funny.
He's sweet and he's shy.
He's every girls dream
When they look for a guy.

I know I got a great one, I know I got the best.
I can hear how his heart beats when I lay on his chest.
He enters my dreams and he kisses my cheeks.
He eyes are so green and it's great when he winks.

I reach out my fingers and know that he's there.
But it still feels so distant with the truth in the air. 
I love him, I know he loves me.
Then why do our problems just rise to victory..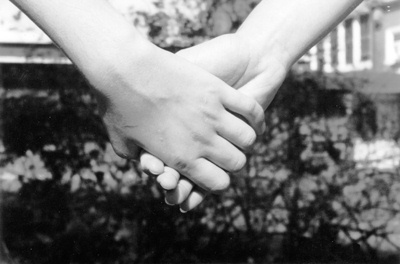 © Lauren G., Pompton Plains, NJ