Corridors of Power
January 21, 2012
It's getting later by the hour
Deep inside the corridors of power,
The pressure's on, the vote comes soon,
One will hang upon high noon.
Lies they spin and facts they hide,
For behind the masks of deceit abide
Those who before the truth would cower
While they walk down the corridors of power.

Like volcanoes spew aspersions-
False accusations are good diversions,
Cause if you can't make them vote for you
Tell of the horrors he'll do
And watch how gladly people bear you up the tower
Up into the corridors of power.

When you've nothing nice to say,
Say something mean and in power you'll stay,
Because when for good things you lack,
The simple solution is to go on the attack.
People just want someone to blame,
And if it's not you, they're all the same.
Because it doesn't matter who the people's rage will devour
So long as you still dwell in the corridors of power.

There's a simple reason that in power you stay,
You know what no one dares to say,
Power's not a means- it's just an end,
The goal is never to descend,
Back into the world of the common masses
The one's you've whipped like sorry a****.

No more truth, No more truth,
Just hide the facts, there's no more truth.
Kill the truth and lock the tower,
Go hide within your corridors of power,
Because things are getting bad and late grows the hour
The people are scared enough to cease to cower-
The danger comes like a weary giant
As the people rise to face the tyrant,
Truth comes back from beyond the grave-
There's nothing left inside the cave
Your time is up and you've spent your last hour
Living inside the corridors of power.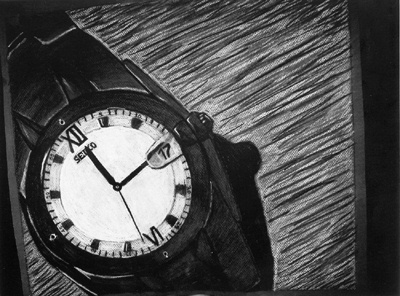 © Rachel U., Danbury, CT