The Back of My Hand
February 6, 2012
Oh! the wonders in the back of a hand:
The hills and valleys of this promised land.

Knarled faces make fingers trees
That bend to reveal smooth knees.
Pinnacles of marble planes can be
Rose or, in a second, ivory.

A freckle and a half, along with hairs;
They are barely visible, hardly there.
Translucent paper shrouding blue spiders
Is stitched from a million fine fibers.

I give a warm shake to get acquainted
But hidden edges are scarlet-tainted.
I brought on my own sore scratches
That caused the rocky dry patches.

Doomed lines show ages it has not seen
And marks show places I have not been,
But I prefer the map it shows,
This right hand of my very own.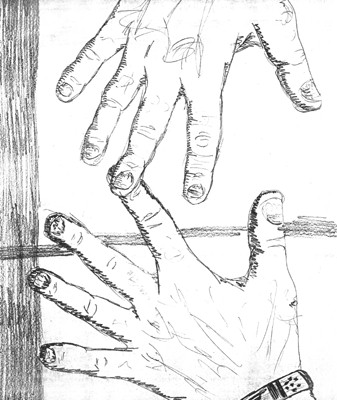 © Katie T., Hull, MA