A Fallen Love
February 6, 2012
I saw him drop,
I saw the look in the other angel's eyes,
They knew.
They knew the secret love we'd shared for weeks.
He swore he'd keep us a secret.
But they found out.

When his body finally hit the ground,
I ran to him with all my might.
Instantly he stood.
I could see the pain in his eyes,
The blood on his back.
They ripped out his wings.
All that was left was an upside down V.

I began to weep.
He held me close telling me he'll always be my angel.
But I knew he was lying.
Evil would snake around him and take his life.
He would become dead to me.
Like all the others had before.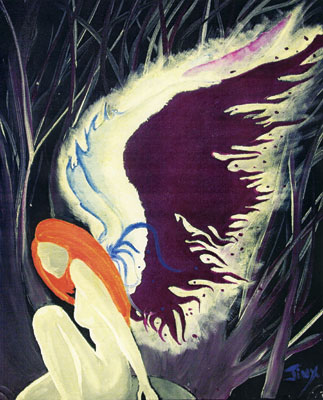 © Megan B., Youngstown, OH