What Happened in the Woods Tonight
February 6, 2012
I tip-toed in the woods tonight,
In the dirt, among the shadows.
All the trees had disappeared
And left behind monstrous black towers.
There was something in my heart,
I felt it like an arrow.

I whispered the in the woods tonight,
Alert and ready to run.
Someone up above was deciding
If we found the boy cocked like a gun.
We were all afraid to find him, our time-bomb of a loved one.

I hid in the woods tonight
For the boy who was bruised, beaten, and mad.
I didn't want to be the one to find him,
The boy who didn't want to be found
All because of his "better-off-dead" dad.

I cried in the woods tonight
Huddling among my search party.
Under the foggy, concealed moon
Our eyes were red and skin was ashy.
"We'll never find him here," I thought darkly.

I prayed in the woods tonight
Something I've never done.
Among the trees and anonymous noises
There was danger in searching for a loaded gun
But I hoped to God he was ready to come out of the night and meet the sun.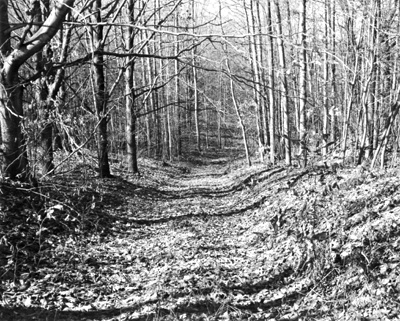 © Nik F., Clarkston, MI