spacing out
February 3, 2012
as i sit in my chair
an watch time fly by
I'm wondering what i should do with my life.
should i stay on a path that was chosen for me,
or should i make my own.
questions race through my head like bullets from a gun.
sitting there staring into space
wondering what the future might hold what tomorrow may bring
cause i don't even know what my next step will be.
the bell rings i snap back to reality
rush hour begins
i make my way through the halls
to places I've all ready been.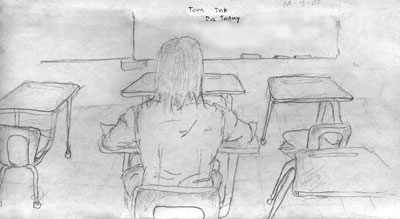 © Christopher M., Dededo, GU