Lost in Love
February 3, 2012
Let's get lost in love,
never stay on track.
Lose ourselves in the moment
and never look back.

Let's lose ourselves
in each others arms.
Forever there I'll stay
and I'll never be harmed.

Let's lose control
of what is real.
Let's just be guided
by the things we feel.

Let's get lost
on the road to life.
Wherever you want to go
I will be your guide.

Just hold me close
and I'll get lost in your eyes.
As long as you're with me
you'll never see me cry.

Let's lose track of time
because forever isn't enough
for me to give to you
all of my love.

Never lose sight.
I will always treat you right.
What you mean to me
is way more than words could write.

But just saying I Love You
is the only thing I can do.
I hope these words are enough
to carry me through.
But I know I'll lose myself
if I don't have you.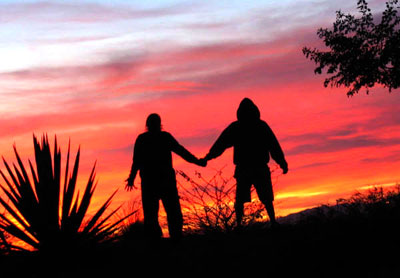 © Rosanna S., Phoenix, AZ