Outside My Classroom Window
February 3, 2012
Trees in winter
Remind me of
Reaching hands,
Blackbirds rest on hands,
They wish them gone
And to be free
Of loud screeches
That pierce the
Air.
But the hands are
Old and stiff,
They sway with the wind
Waiting for respite,
And finding none.
They try to tell stories
To the birds, flighty,
Of summer days
Of their youth,
Stories of lovers
Resting on their trunks
And children
Hanging in their leaves,
Their leaves fluttering gently
As their crowning glories
Turn.
The birds hear not.
They tell of unbridled beauty
Of fall,
The brightly lit colors
And comfortable days,
Of happiness
And the songs of the wind
Swirling gently.
The birds hear not.
They turn
And tell their darker tales,
The once kind winds blow
And away their leaves
flutter to the ground
Out of reach,
Children disappear,
Lovers go inside,
No one stays for long,
They are alone.
The birds hear not.
They cry
And groan
And the birds continue
Hearing nothing but
Themselves.
But then the
Wind embraces them
With the suggestion of warmth,
And they sigh, contented,
For the birds are gone.
The birds fear
The warmth
And the light
Of a new Spring
Coming
Soon.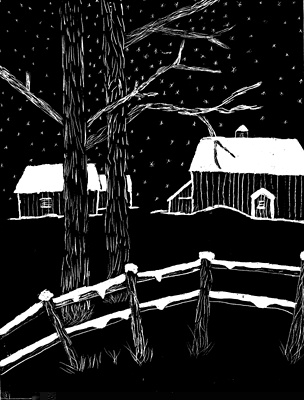 © Anthony P., Gulfport, MS