Momma Says
February 4, 2012
Momma always said not to waste your time.
One day you'll find a boy; but til then he's not worth a dime.

She always said they'd say any little trick they could;
Just so you can rid them of their unwanted wood.
They're liars and cheaters and no good for nothin's…
Never let them become your everythin';
Because at the end of the day you'll end up loving someone more.
And they'll always end up with a good for nothing w****.

She said you can change up her words,
And say that she's absurd.
You can say "but he loves me."
But that won't change a damn thing about what she's seen.

Momma won't tell you that your wrong.
She won't say that she's been through every situation in your favorite love song…
She won't say that you're gonna ruin your life;
But she will say that one day you'll be someone's wife…

See Momma knows best.
She may not always act one would guess;
And she may say things that make you want to hate her;
But at the end of the day she'll always be there…
Cause daddy may be able to hold you;
But he doesn't have the material mom's do.
He has to learn how to hold you; how to change you, how to burp you…
While Mom's can pick it up; without a guide or a written walk through…

Momma said to; eat your veggies, to clean your room, to go to bed-
To come home early, to get off the phone, to pray before bed….
And we ignore it; pushing her limits;
But you'll understand one day when you have kids.
Momma's say what their Momma's said;
All because it never got through their thick head.
She knows you won't listen but its her job to try;
Because she's what you have when you get your heart broken by a no-good-for-nothin' guy.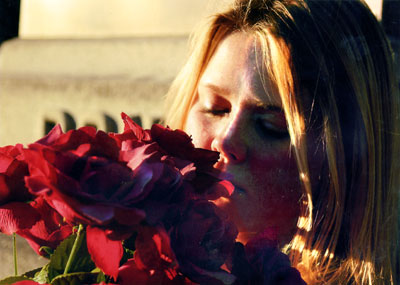 © Jon G., Bethesda, MD