Torn Memories
February 8, 2012
Faded friends and torn up memories
All packed away in collapsable boxes.
I fold the corners down and try to make them stay,
But no amount of folding can make me forget.
Maybe i can find some spare tape lying around,
Maybe I can dust off and fix up
All the pieces of my broken self.
Maybe if I hold the boxes closed long enough
The bad things will stay locked inside,
And stop echoing through empty houses and minds.
And maybe if I can find enough super glue
i can repair the thoughtless scissor slips.
But what if the fears sneak out through cracks
And nightmares seep out of clouds
And the road keeps turning
And the ground falls from underneath me.
So i close my eyes and I pray,
I hold, I hope, I dream.
I'm scared of the future and
Regret the past,
But right now I can't do anything except
Pack p and leave,
Hoping this moment is worth living.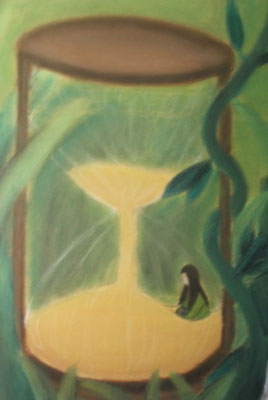 © Carollynn G., Hawthorne, NY