Forbidden love
February 2, 2012
You hold a box of chocoalte and
roses in your hands.
I lose my breath.
My heart skips a beat.
Its not because you shcoked me
with you love.
Its the red liquid all over your body.
My eyes began to look like a raging river.
Death couldn't stop Romeo and Juliet from being together.
Why us?
I hesitate on grabbing the blood stained dagger.
I count as i twirl it in my hands.

One
Two
Three.

I let out a roaring scream as it plunges through my heart.
My blood flows out of my mouth as I dropped down.
Now were just like Romeo and Juliet.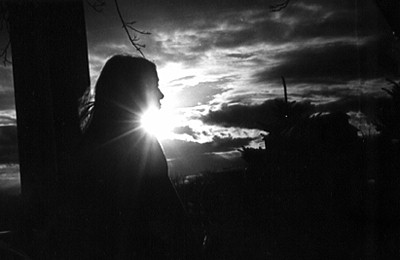 © Elizabeth G., Marblehead, MA