Love is a Witch
February 7, 2012
Love is a scoundrel, a phony, a witch
It leaves you so many pieces to stitch
UP, and later, in the subconscious mind
You wish you had never been so very kind
To that friend, that mother, that father, that man,
Who left you more pain than you can withstand
Sometimes I wonder, why do we try?
Why give up our life, only to die
Of a fractured heart, broken and bruised
Battered, beaten, once beautifully fused,
A pity- that betrayal should ravage the joints,
Compassion, these days, is now a moot point
I guess we try so we may obtain
A glorified mind, euphorically sane.
That witch called love, our weighted tote
Is the very same thing that keeps us afloat.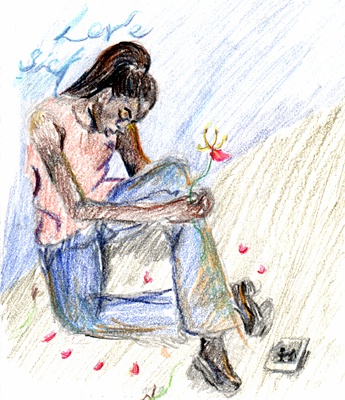 © Sherrell B., Philadelphia, PA