Unleashed
February 7, 2012
Sugar coatin' your way to the top
But you won't be having the sweet smell of success for long,
I've got potential waiting to be unleashed
You'll regret the underestimation
Bat your eyes, pretend to be innocent
But I know the tricks you use in the book,
And I'll reveal them
To every last bit.
Unmask yourself, for if you shan't
I will do it for you
Your exposure of the true human flesh you are
Will cause me victory, at last
The thirst for recognition is indisputable
I deserve it, though.
But I'm too modest to advertise that
You see,
I've been in the dark for a while.
Examining what this tiny world provides
Call me introverted
I'm not over my head, under my head,
I'm in my head.
My thoughts consume me
After all, what's a thought's purpose?
When you, little alter ego vanish
Prepare my plight on taking over.
And crumble.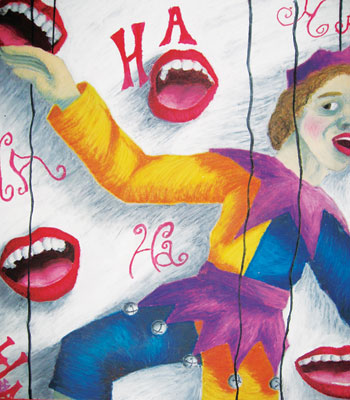 © Carollynn G., Hawthorne, NY