Prayer for my Daddy
February 6, 2012
Well, if you can really hear me God,
there's something I really want to say,
I know we don't talk often, and I don't always pray.
But there is this thought inside of me that I just have to say,
the problem is I don't understand why u took a special part of me away.
I've been feeling this horrible pain inside,
I can't eat, I can't sleep and I cry every day
it all started a couple of days ago,
when you took my Daddy away.
my family said that you took him to a beautiful special place,
and they say I shouldn't cry because every thing will be ok,
because one day, I will be reunite with him
and I will get to see my Daddy's handsome face,
And I will hear his laugh; I will see his smile again,
But until then I wont be okay.
I don't care what anyone says,
they don't feel the sharp pain in my heart,
I know is that my Daddy is gone,
and it's completely tearing me apart.
If I could, I would make deal with you,
and I hope its not misunderstood
but if u please give my Daddy back to me,
I will promise to always be good,
I know that sometimes I can be hard headed
and at times I can be bad,
but I promise to stop it all right now,
if you just give me back my Dad.
I don't know what to do with out him
Im use to being with him every single day
Im not use to him being gone to a place so far away
First of all, who said that u could have him?
Who said u could take him away?
Did u think about our family?
Did u conceder if we would be okay?
I don't mean to disrespect u lord in any kind of way,
I'm just hurt, upset and mad,
Because you took my dad away.
I know it's impossible for u to bring my daddy back
As long as you know that he is okay, and I know it too
Then I guess it will be okay,
If my dad spends time with u.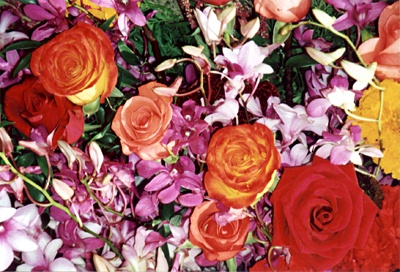 © Stacey L., New City, NY