A natural performance.
January 22, 2012
The moon's reflection in the water next to mine
Quietly, the trees whisper their secrets to me
Stories of wisdom and laughs, that escaped the lips of those who sat underneath them.
A joyful benediction. A beautiful blessing.

The water ripples as I kiss the surface with my finger
Gracefully, silver fish dance under the shimmering light
Entertaining me, as they dashed through the cool liquid trying to synchronize with it.
An astonishing performance. An amazing presentation.

Clapping in the dim light, I admire it all.
Nature's secrets, its theater. Generously it shares its beauty with me.
A faint breeze brushes my face, a gentle thank you for my acknowledgement of its grace.
How humble it is, how can something that gives me such joy be so easily over looked?
That's what it lives on, the acceptance of those around it.
Yet… it rarely gets it. For there are fools in this world who are blind, those who only see with their eyes
And not with their heart.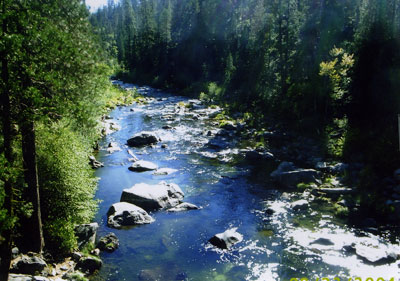 © Laycie C., Stockton, CA