There Are No akward Moments
January 22, 2012
There are no awkward moments (love)
no awkward moments, even when a malodorous wind blows by.
announcing me to your family knowing you would be bellowed at by your mother.
sacrificing your time for me when starting a new life; while composing me into it,
I hope you know I do love you.
The first time those words were spoken I remembered how you took my hand and kissed it.
I remembered how you picked me up and carried me to your room; how you laid me down so gently, like I was air.
I remembered how you opened the door; the room flickered and smelled of apple cinnamon candles.
I remembered how the music playing was in Albanian, and I remember how I cherished it.
I remembered when you took my cold hands and told me the feelings you had,
I remembered the rhythm of your heart beat, and how it synchronized with mine.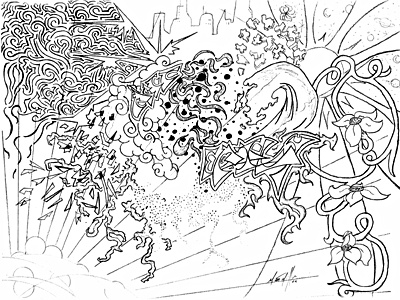 © Matt M., Ponca City, OK