Sixteen
February 6, 2012
I am sixteen,
drifting
from my friends
my loose ends
all leading me to places where I lose myself again.
I think too much,
but I feel a thousand times more
I swear every pore
on my body is
feeling these feelings I
feel when I'm dealing with pain.
And sometimes I sit and watch
the rain
Because I am reminded that the
sky cries, too,
but the sky returns to blue, again
and then, I am alone.
So I find a way to feel
Drifting,
I found a way to deal
with every pain, every sorrow,
hold me over till tomorrow
till I see what I've done,
feel ashamed but I can't run
"How am I gonna cover this one?"
but it continues till I'm
satisfied, or mortified,
and either one could be true
"You won't tell, will you?"
Secrets;
Written on my skin.
I stopped and let them heal,
only to begin again.
Addiction. Obsession.
Collection
of scars;
constellations on my skin.
I'm not getting better
But I'm fighting from within.
I know it's bad
but it's not a fad, I might
need help
But I
Can't stop,
don't wanna end.
It started as a war
but now the knife
is my friend.
So I battle,
and you can see the
scars
on my arms
I'm sixteen, this is what I get
for being me.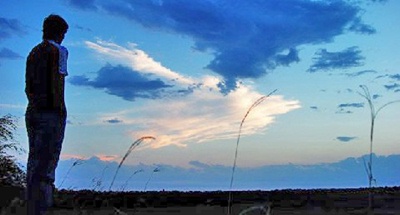 © Stefanie K., Katy, TX