Diamond in the Rough
February 2, 2012
She is a precious stone,
Sparkling and smooth, seemingly perfect, virtually indestructible;
Held under a magnifying class, scrutinized closely for any blemishes.
She shines so bright, it is hard to believe she has any cracks,
But people are curious beings, and strive to break her.
They look for weak points and attempt to shatter her.
When she shows no signs of how much hurt the pressure is causing her, her tormentors increase their strength.
She survives the torture with only minor scratches, yet she can never repair these imperfections
They remind her of the hurt, and make her fear the future.
She was once so flawless and beautiful, yet now she is guarded and broken, but she still hides it all behind her brilliant sheen
She has won and she will survive, the pain only made her stronger.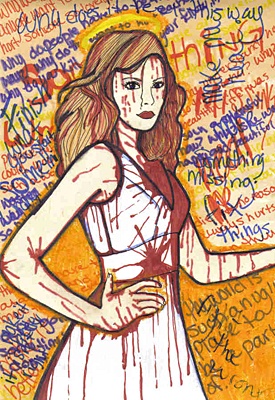 © Sara D., Aiken, SC