Lucy's Life
February 1, 2012
This is Lucy.
Lucy says hi.
Lucy's 28 and she's watching her weight.
Lucy has a kid named Ricky and is divorced.
She works as a secretary, and often gets passed.
She puts up with it so her son's tuition will last.
Lucy gets drunk on wine on Friday nights.
And wonders what happened to her life.
That girl called Lucille who loved psychology?
The one who was a star in sociology?
The twinkle in her therapist-teachers' eyes...
Oh yeah. She went to a party, got drunk, and met a guy...
And she got Ricky, which caused to quit college, and get married to the father.
In less then a year, the divorce was signed and messy, becoming a bother.
She lived with her mother who lived in a bathrobe and worked at Denny's,
And she remembered why she went to college, so she'd never end up on the back of the hand of her husband, like her mother, Susie, to her father, Kenny.
Seven years forward.
She went up from a cashier at Starbucks to a secretary at a small business in a town called Norwood.
Ricky's eight, and shaking her awake.
Reminding of her promise to go fishing at the lake.
She smiles sheepishly, still hungover,
And gets up to kick off the covers.
She remembers now, why she gave that all up,
But that's not the right word. She smiles at Ricky as she gets ready to go, packs up the van, and pours coffee into a portable mug.
She remembers why she adjusted her life.
Because she wants to be there for her her son, all the way until she hands Ricky over to his wife.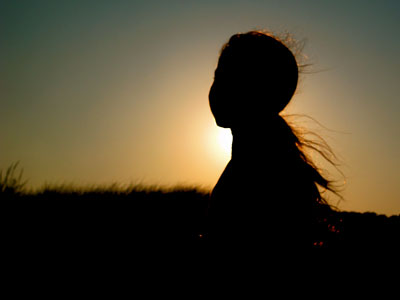 © Barrie T., Scarsdale, NY