What Is Love?
February 2, 2012
What is Love?
For is it the lover's first kiss?
Or is it the feeling of a women in a man's bed?
Is it the feeling of a man's lips on a woman's neck and shoulder as the night goes by?

Is Love the shadow that stalks a women on a hot summer's night?
Or is it a man's gentle hand wrapped around his women's waist?

Shall Love be the feeling of lingering kiss on a loved one's lips,
Or just the touch of a man's skin?

Is loving lust like lustily Love;
Or are they just two words thrown into one?

Is it truly better to have loved and lost than never to have loved at all,
Or is this just another riddle we must solve?

They all say true Love NEVER dies,
But is this truly true?
After a while doesn't Love die into a bitter sweet feeling we can no longer stand?

People say Love is what makes life worth living,
Yet isn't love what causes death every day?
Love can cause someone to feel pain inside unlike any bulled can create.

Is the feeling of Love truly the greatest pleasure in the world?
Or is it the only feeling that will tear man limb from limb?

They say there are many different forms of Love,
But which is the best to live?
Inside aren't we all asking;
What is Love?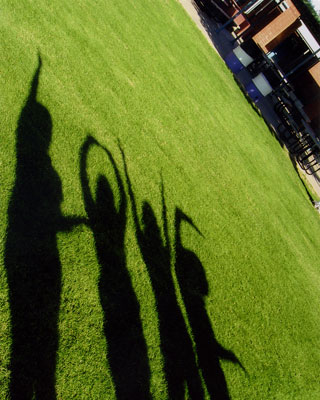 © Lindsay - Elese G., Phoenix, AZ